ASUS Sound Recorder
Sound Recorder – Record Your Voice and Conversations
Want to keep a record of your everyday conversations with people? Do you have an ASUS device? If yes, then this sound recorder can be of great help to you. ASUS Sound Recorder is a useful app that allows you to record your voice and your conversations on your ASUS device and play them back whenever you want. It enables you to use the microphone of your phone for recording your voice. You just have to tap the record button and this app will begin to record your voice until you tell it to stop. Each recording you make is automatically stored on your device. You will find your recordings in the Recording List section of this app and play them from there.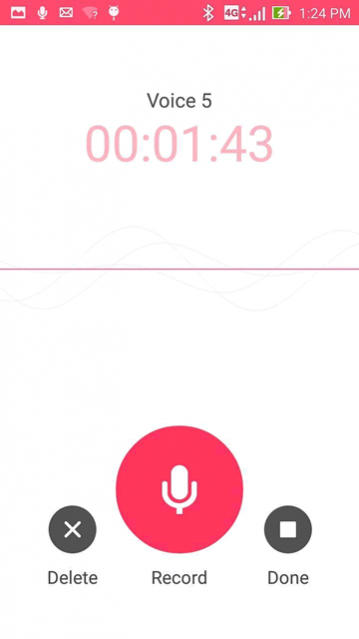 ASUS Sound Recorder has an intuitive user interface. You won't have any difficulty interacting with this sound recorder. The layout and design of this app are very user-friendly too and make it very easy for you to navigate its different features. However, before you use it for recording any voice notes you should keep in mind that it only works on ASUS devices. It comes preloaded on ASUS handsets and owners of other Android phones can't even download it from the Play Store. So, if you don't have an ASUS device, you can't download this app let alone use it. People with ASUS phones can begin recording their voice by clicking the big red button at the bottom of the screen that has a microphone drawn on it.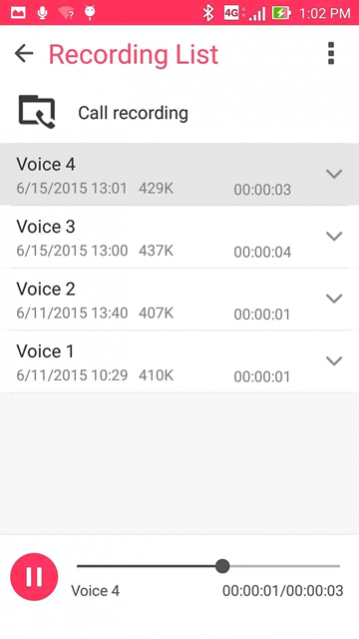 This sound recorder lets you record your voice or your conversations with people for as long as you want. The timer on the top half of the screen will show you the time that the recorder has been recording for. Your recordings will continue to be recorded until you click the 'Done' button located to the right of the 'Record' button. This will automatically save the recording on your phone. You can also choose to delete the recording from your phone by clicking the 'Delete' button located on the 'Record' button's left-hand side. The recordings that you don't delete can be found in the Recording List section. You will see the date and time of each recording on this list. Also, you will see the size of each recording and its runtime displayed in front of it.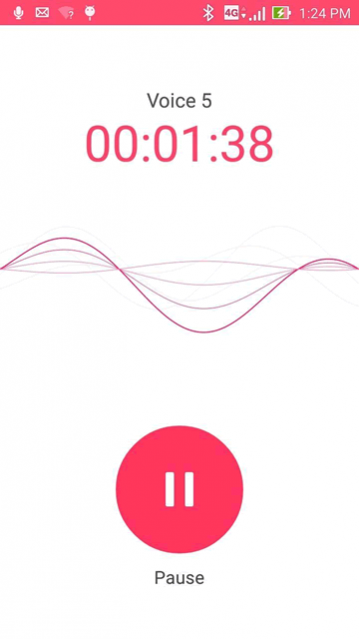 ASUS Sound Recorder allows you to play the recordings on the Recording List by tapping their names. An in-built audio player will let you listen to the recording. You have the option to pause the playback of your recording at any time by clicking the 'Pause' button located at the bottom of the screen. Aside from the recordings you have created using this sound recorder this app's audio player can also be used for listening to phone conversations you have taped. You will see a 'Call Recording' folder within the Recording List section of this app. It contains all the taped phone conversations you have on your device. Click any of them and this sound recorder will begin playing it for you.
Features:
Intuitive user interface
User-friendly design and layout
Easily record voices and sounds
Voice recordings get saved on the device
Play the recordings whenever you want
In-built audio player for playing the recordings
Listen to recordings of phone conversations
Conclusion:
ASUS Sound Recorder is an app for people who want to keep a record of their everyday conversations. It lets you create voice notes and enables you to record the conversations you are having with others. It is a sound recorder worth having on your phone if you own an ASUS device.
RELATED PROGRAMS
Our Recommendations
---
---
---
---